The Great "Mexit": Prince Harry and Wife Meghan's Departure from the Royal Family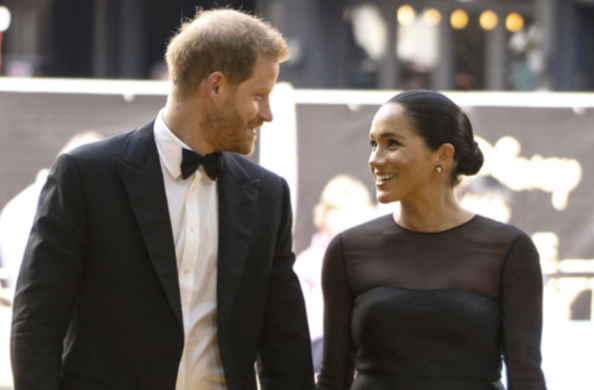 Last Wednesday, His Royal Highness Prince Harry and his wife, Meghan, the duchess of Sussex, announced they are planning to step away from their roles in the Royal Family. This announcement has come as a shock to many other members of the family, including Queen Elizabeth, Prince Charles, and Prince William, Harry's brother, who was described as "incandescent with rage."
It appears Prince Harry and Meghan's main motivation in making this decision is to pursue financial independence as they raise their son. "We intend to step back as 'senior' members of the Royal Family," said a statement, "and work to become financially independent while continuing to fully support Her Majesty The Queen."
Buckingham Palace released their own statement regarding the matter: "While they can no longer formally represent The Queen, the Sussexes have made clear that everything they do will continue to uphold the values of Her Majesty," the statement read. "The Sussexes will not use their HRH titles as they are no longer working members of the Royal Family."
According to a source close to Queen Elizabeth, the hardest part in allowing the Duke and Duchess their requested independence will be surrendering time with her great grandson, Archie. "She will be very sad to have barely seen Archie, and that he will miss out on growing up with his cousins and wider family." The Queen has, according to disclosed sources, only spent limited time with Archie.
Reportedly, Meghan is looking at a property in Vancouver, Canada worth more than thirty million dollars. "Meghan has expressed an interest in this beautiful house," a realtor told ​The Sun​, a UK newspaper. "It would be perfect for her, Harry, and little Archie. The neighborhood is known as a haven for wealthy people and has a very laid-back atmosphere. I'm sure they would be very happy there, and they would be welcomed with open arms." In light of this, the couple has announced they plan to split their time between the United Kingdom and Canada.
It will be interesting to see what new developments come from this already-complicated situation. The Royal Family still has a lot to work through with the family, and they say it will indeed take some time.