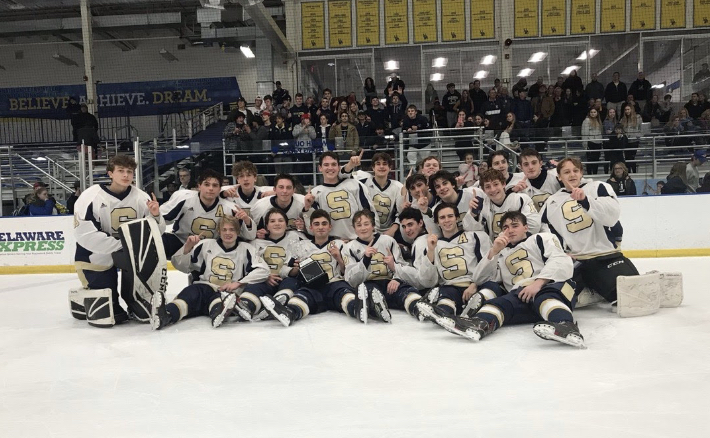 Alexander McCrystal, Reporting Journalist
March 7, 2020
It was a clear win for Sallies Ice Hockey. A 1-7 win against DMA earned them the trophy. The game was incredibly physical, and multiple players were ejected. The student section showed out, and it may have been the loudest...
September 11, 2020
September 10, 2020
September 9, 2020
"I believe it's allowing the students to focus their efforts on academics while dealing with the challenges surrounding the pandemic."
It's time for America's favorite trivia game: Beard, Snood, or Gobble?
Read More »
Sorry, there are no polls available at the moment.