Remembering Kobe Bryant
On Sunday afternoon, the tragic news of Kobe Bryant's death, along with his 13-year-old daughter Gianna, flooded social media. His private helicopter, carrying Kobe, Gianna, and another family crashed in Calabasas, California. This shocking news came mere hours after LeBron passed Kobe for third on the all-time scoring list. The basketball world voiced its sadness and disbelief throughout Sunday afternoon and well into the night. Kobe, who was 41, had been taking his daughter and her teammate's family to the girls' travel basketball game when their helicopter crashed due to poor weather conditions and low visibility. 
Friends and fans honored Kobe online, posting pictures, highlights, stories, and memories. Many reminisced about his game-winners, his 81-point game, and his last game. People also shared videos of Kobe and Gianna. Kobe shared his relationships with his daughters openly for the world to see. He was a caring father. Gianna, who Kobe coached in travel basketball, was an aspiring basketball players. She and Kobe expected her to carry on the Bryant legacy in the WNBA. 
Despite the absolutely heartbreaking situation, many fans were able to appreciate the impact Kobe had on them and on the sport of basketball. He was a 5-time NBA Champion, 2008 MVP, 18-time NBA All-Star, 2-time NBA Scoring Champion, and 2-time Olympic Gold Medalist, among other distinctions. He helped grow the game beyond the border of the United States, especially in China. Furthermore, he inspired young kids to grow up with the "Mamba Mentality," some of whom are current young NBA stars. 
Kobe, who took the high school basketball world by storm when he played at Lower Merion High School in the suburbs of Philadelphia, was honored by many local organizations and Philly sports legends like Dr. J. Assuredly, Kobe Bryant will be remembered in Philadelphia and in the greater basketball world for years to come. His legacy and impact cannot be overstated. Kobe Bryant and Gianna Bryant will continue to inspire young basketball players for generations to come. 
About the Contributor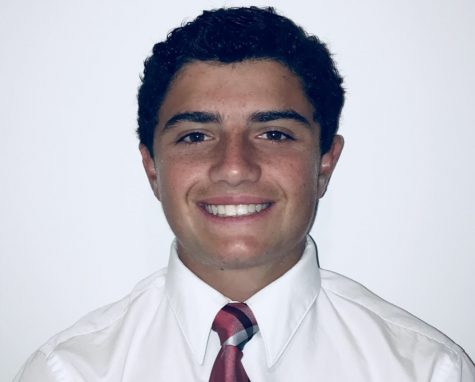 Nicholas Reichert, Reporting Journalist
Nicholas Reichert is a senior at Salesianum. He has been writing for The Salesianum Review since 2016. Currently, Nick is the designated sports editor,...