Preparing for a Spectacular Super Bowl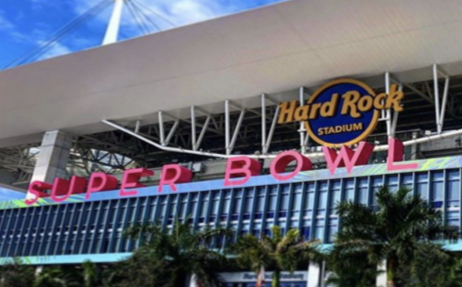 It's that time of year again, that time of year when millions of people across the nation will gather with family and friends to view the epic conclusion to another football season! This year's showdown features one of the top-ranked defenses, the 49ers, versus the Chiefs and their high-powered offense. This report is here to break it all down for you!
Kansas City Chiefs:
The Chiefs are making their first Super Bowl appearance in fifty years, led by former Philadelphia Eagles coach Andy Reid. The Chiefs have been strong all year on offense and look to work towards that same efficiency on Sunday. One of the most efficient parts of the Chiefs's offense are the drop backs. Patrick Mahomes takes deep drops with no play action more than almost any other quarterback in the NFL. The Chiefs average an additional .44 expected points for each drop back, so it's no wonder Reid calls so many of these plays.
Reid clearly admires Patrick Mahomes, the 10th overall draft pick from 2017. "Well, you knew he was gonna be great," Reid said, "Brett Veach said it. He's our general manager and he said [Mahomes] is the greatest player he's ever seen. That's quite a tribute to the kid." Mahomes attributes a lot of his success to his teammates. When asked about being one of only three other quarterbacks ever to win MVP and play in a Super Bowl in their first three seasons, Mahomes said, "It's a tribute to my teammates, it really is. I got put in a great situation and I try to maximize it every single day."
The Chiefs's defense is worth taking note of, too. Since starting their first six games by allowing 24 points per game, the Chiefs turned it around, and in their final ten regular season games, they managed to allow only 16.4 points per game. Linebacker Reggie Ragland says that when Patrick Mahomes went out with an injury mid-season, keeping him sidelined for a few weeks, the defense knew they had to step up. "By the time Pat went out," Reggie said, "everybody on the defense knew we had to buckle down and play good sound defense to keep us in the games."
San Francisco 49ers:
This is the 49ers's first Super Bowl appearance since losing to the Baltimore Ravens in 2012. With a win on Sunday, the 49ers would tie the Steelers and Patriots for most Super Bowl victories of all time. With great offensive pieces like TE George Kittle, and former Patriot, Jimmy Garoppolo, the 49ers's offense is far from average; however, the real story this year has been San Francisco's stellar defense. Almost all sources rank the 49ers's defense in the top 5 this season, but Mahomes presents a whole new challenge to the team.
While the 49ers's defense is good against QB scrambles, ranked 5th in success rate allowed, the 49ers have played their worst when facing mobile QBs like Mahomes. The 49ers have allowed a combined QBR of 71 to "mobile" quarterbacks they have faced this season. These players include Kyler Murray, Russell Wilson, and Lamar Jackson. All other quarterbacks have a combined QBR of 28 when facing the 49ers.
49ers's star defensive end and 2nd overall pick in the 2019 draft Nick Bosa said he will be taking advice from his brother, Joey Bosa. Joey regularly faces the Chiefs as a member of the AFC's Los Angeles Chargers. "We're going to be talking," said Nick, referring to his brother. "He's going to be giving me everything that he could give me and it's up to me to go use it."
San Francisco will also look towards George Kittle to perform at his best to finish another stellar season at tight end. Five-time pro bowl tight end Travis Kelce, who plays for the opposing Kansas City Chiefs, had a lot of good things to say about Kittle. "Man, there's a reason he's labeled as a first team all-pro," Kelce said, "The tenacity he plays with, the energy on both blocking and in the receiving game, and then he's an animal when he gets the ball in his hands."
The Matchup:
Overall, this year's Super Bowl is shaping up to be one of the most exciting conclusions to an NFL season ever. Both teams have so many strengths and so many big pieces, that it's no wonder the Chiefs and 49ers have dominated their competition from the first kickoff in September. Kansas City comes into the game as slight 1.5 point favorites, but this game will be anything from a one-sided affair.