Eagles Quarterback Controversy: Truth Hurts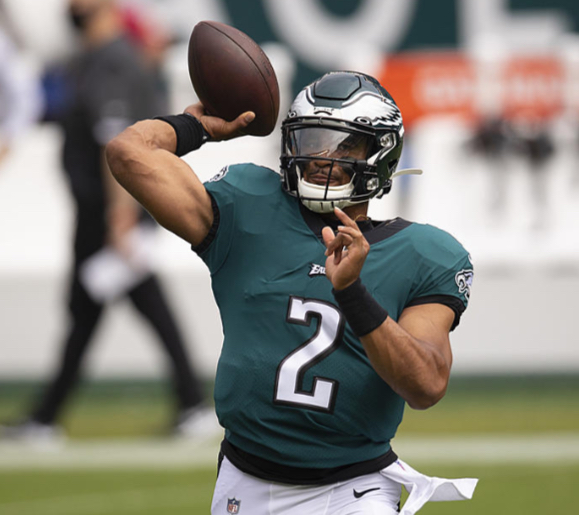 It's official: the Eagles will be starting rookie QB Jalen Hurts, who they picked in the second round, and will be benching Carson Wentz. It's weird saying that sentence; Carson has been the franchise QB for a good four years, and they have included some of the most magical moments this reporter has witnessed watching football. Yet, here we are, and the franchise QB has been benched for the rookie who was a controversial pick in the second round. Carson Wentz's performance has clearly stirred the pot for Philly sports fans this year, and Jalen Hurts, in the little time he's played this season, seems to be thriving in this offense. It is still sad to see that the Eagles failed Carson Wentz, but if we can surround him with talent next year, that would be much better to start him next year.
Carson has had no time in the pocket and has been the most sacked QB in the league. Jalen Hurts is simply more mobile and can deal with pressure. Carson is not the main problem because the offensive line is unreliable, the coaching is bad, and the wide-receiving core is very raw. This reporter hopes that Carson can make a comeback eventually. The being said, we are excited to see what Hurts can do against the best defense in the NFC. We can see the potential the kid has and what our future might have in store. Either way, the future is murky for this Eagles team, but we might see through the muck on Sunday.