Hard Times Create Strong Men
Senior Athletes Are Celebrated during the Alumni Sports Banquet
On Thursday, April 22, many seniors gathered together in their white tuxes for the first time during the 73rd annual Alumni Sports Banquet. During this traditional celebration, each senior athletes' name was read aloud along with the sports they played, which was then followed by several alumni speakers. Naturally, the COVID 19 virus caused a variety of changes to the event. Most noticeably, no food was served at the banquet, in order to ensure that no one removed their mask. Additionally, the event was held at Abessinio Stadium this year instead of being held indoors. Finally, all students and parents were required to socially distance while wearing masks for the entire ceremony. These changes did not harm the school spirit however, as countless parents and students attended the celebration. 
To start the night, the seniors solemnly marched into the stadium, and each of their names and sports were announced by student council President Declan Landis. After this procession, President Brendan Kennealey then gave a speech explaining his own experience as a Salesian athlete during his time on the baseball team. After President Kennealey's speech, student council Vice President and varsity soccer player Cal Walsh then addressed the senior class about the meaning of the Salesian brotherhood. Next, Michael Sanzone from the class of 2015 called in from South Korea, where he is currently deployed and working for the United States Army. Sanzone discussed the resilience that comes from playing sports and all of the lessons that he and the seniors would use throughout their lives. Finally, Dr. Aaron Moffett spoke about how his experience as a Salesianum athlete continues to inspire him as he trains Wounded Warrior athletes. Thank you to all of the great speakers and congratulations to our senior athletes!
About the Contributor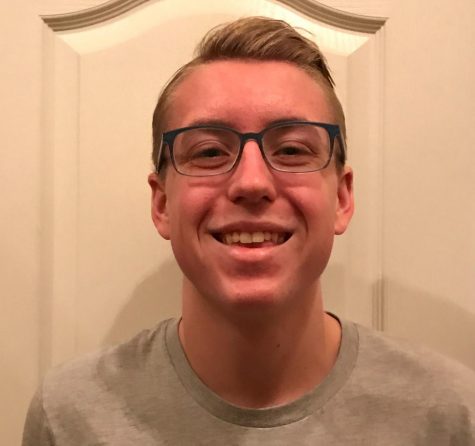 Vincent Kornacki, Reporting Journalist
Vincent Kornacki is a junior this year, and it is his first year at the Salesianum Review. He is a member of the cross country, swimming, and ultimate...