A Night at the Theatre: Part III Little Shop of Horrors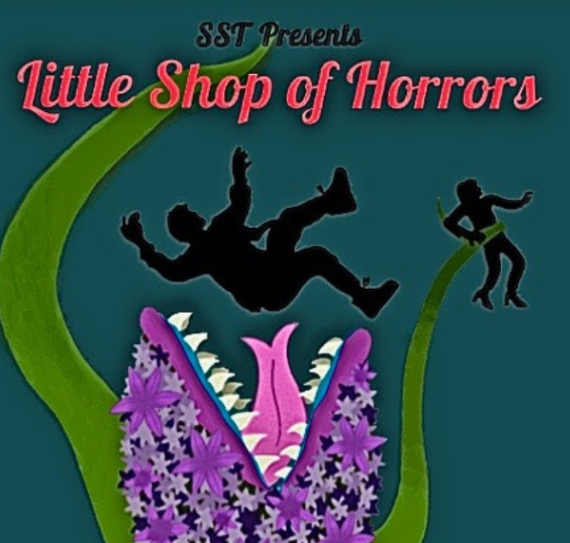 Amid the pandemic, Salesianum has not failed bringing theatre into your life, with Incident at Vichy in December and She Kills Monsters in March which were both brought to you in the comfort of your own home. But this May, Salesianum School Theater is putting on Little Shop of Horrors which was performed live and outdoors May 14 & 15 at 7:30 and May 16 at 2:00. The show will also be available for streaming the weekend of the all week long for those who couldn't make it to the show. The cast and crew did an outstanding job being that it was the first time that they have performed live in over a year. 
Sals Review: Minjie and Sebastian, how was it performing in front of a live audience for the first time in over a year?
Minjie: It was very exciting and gratifying, I wasn't sure I'd be able to perform this year because of Covid, but I got to have a way to sing and act with others for an audience by being outdoors! Moreover, incorporating the natural lighting and setting with the play was very exciting!
Sebastian: It felt nice to have a live audience. It adds another layer of interaction to the performance when you are actually performing to real people, and it makes things like timing lines and jokes easier.
Sals Review: What were some of the challenges you faced wearing a mask outside while singing and acting?
Sebastian: The biggest challenge while wearing a mask to perform is that you lose any body language on the bottom half of your face. I needed to think of other ways to convey emotion. The audio itself wasn't much of an issue for me, as I could clip the mic onto the bottom of my mask and still be heard. The only general audio problem was the occasional mic feedback we'd get with the speakers, but that fortunately didn't happen often.
Minjie: Some challenges were the need to project and use breath control to talk clearly to avoid muffled lines, and singing out loud enough for the audience to hear. We had two masks so we had to use our diaphragm as much as possible when we sang to be loud and project in a healthy way.
Sals Review: Daniel, being head of the lighting team, what were some of the challenges you faced when trying to light up a stage outside?
Daniel: When we were prepping the lights we had to do that in the light of day and didn't know what the lights would look like late at night. Also we had to make sure to keep all of the equipment under the stage and under bags at night to make sure they didn't get wet. 
Sals Review: You used new lighting equipment like LEDS. Were there any problems being the first time using them in a show?
Daniel: We only had a couple of weeks to take the LEDs from not working to be ready for the first live show of the year. We also had a problem because the LEDs were originally installed upside down and caused one of the control boxes to short out, which we only realized this about 45 mins before the live dress rehearsal, so we had to control 6 strips of LEDs from a control box that was only supposed to handle 3 at a time.