The Kilauea Volcano Erupts in Hawaii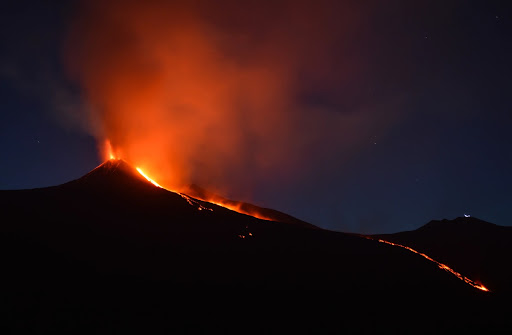 The Hawaii volcano named Kilauea started to erupt late afternoon on Wednesday, September 29th. But even before that, earthquakes started the day prior. Kilauaea is one of the most active volcanoes on earth. From 1983 to 2018, it was continuously active. Despite that it has been quiet since December 2020.
It's last big eruption was in 2018, which ended up destroying around seven hundred homes. It also buried an area over 10 square miles in over 80 feet of now hardened lava. That is known to be one of the biggest volcanic eruptions in modern history. 
It is still early in the eruption process, but webcam footage has already shown lava fountains covering the floor of the crater, and there are huge clouds of volcanic gas rising in the air. The same area has geyser-like fountains of fire and lava shooting up as high as around one hundred feet. Subsequently, there is a lake of lava in Kilauea, and because of this, the aviation code changed to red–the highest level it can be. Luckily the area erupting is contained within the Hawaii Volcanoes National Park. Due to this, it's not near any homes or residential areas. Hawaii is expecting Kilauea's eruption to bring a lot of tourists and visitors. Some news sources claim that every hotel near Hawaii's Volcanoes National Park is already booked.