First U.S. Case of the Omicron COVID-19 Variant Has Been Discovered in California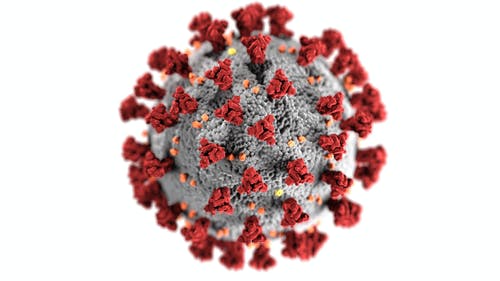 The United States discovered its first confirmed case of the Omicron variant in California on December 1st.
Director of the National Institute of Allergy and Infectious Diseases, Dr. Anthony Fauci, spoke on December 1st at a White House briefing about the newly discovered variant and Patient Zero in the United States.
Dr. Fauci reported that the case is coming from an individual (whose name will not be released for obvious reasons) who had traveled from South Africa on November 22nd (before travel bans had been enacted). He then soon tested positive for COVID-19 on the 29th of November. The unnamed individual, Dr. Fauci reported, is currently self-quarantining. All those who have been in contact with this individual have tested negative for COVID-19 as of now.
Travel bans are believed to have been enacted before the Omicron variant entered the United States. A representative from the World Health Organization reported to CNN on December 2nd that travel bans will not stop the spread of this new variant completely; however, it will buy some well-needed time to assess and implement the correct protocols and such when the new variant enters (as we are seeing this now with the Omicron variant entering the United States).
The first detection of this virus occurred in South Africa only a few weeks ago. Scientists say this new variant of the COVID-19 virus contains mutations that can allow it to spread even quicker than the previous variants and cause more breakthrough infections in both vaccinated and previously infected people, although neither claims have yet to be confirmed true as of now.
As it currently stands, the Omicron variant is present in more than 30 countries. With more countries being added to the list, it is unclear how the world will handle this new, mutated variant of COVID-19.
Sources:
https://www.wsj.com/articles/southern-africas-new-covid-19-variant-prompts-wave-of-travel-restrictions-11637920491
https://www.cnn.com/2021/12/01/health/us-omicron-variant-confirmed-case/index.html
https://www.nytimes.com/live/2021/12/02/world/biden-omicron-variant-covid
https://www.cnn.com/world/live-news/omicron-covid-19-variant-12-02-21/index.html