Onto the Future: The future is bright for Salesianum's football team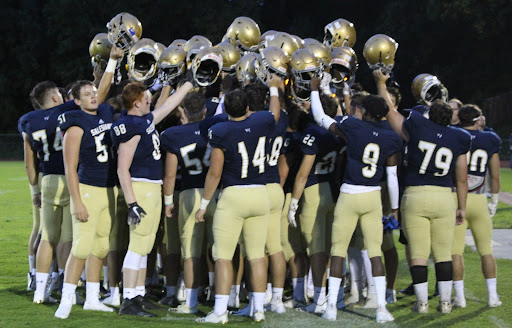 Salesianum's football season came to a close recently, having gone 7-2 in the regular season. Middletown High School defeated Salesianum with a score of 33-15. Salesianum was looking to head to the state championship with a win, but Middletown, a team that went 7-1 in the regular season, had other plans. They are considered by many to be one of the best high school football teams in Delaware. On paper, Salesianum matched up very well with Middletown as they, like their opponent, are considered to be one of the best teams in the state. 
But how did we get here?
Salesianum defeated Sussex-Central High-School with a score of 34-12 in the quarterfinals. Conor Campbell threw for 113 yards and a score while completing 75% of his passes. Running-backs Andrew Ransome and Sean Curley both ran it in for a score while Ryan Rzucidlo had three receptions for 29 yards and a touchdown. Chase Jackson on the other hand added some fireworks to the game with a 45 yard punt return.
Salesianum football is a talent-rich squad. The team had 32 seniors on its roster and were looking to win its eighth football championship in school history. They now have to look toward the underclassmen to get the job done in the coming years. Coach DiNardo will look to the young talents like Lamar Smith and Andrew Ransome to take the team over the hump. It's likely the team has the talent and the depth to do so.