Changes to Mask Mandates Coming to Schools Near You!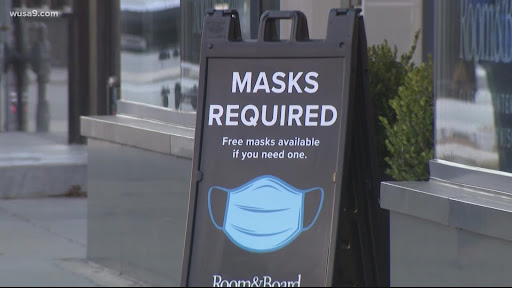 Around the United States, mask requirements have been considerably lessened. This comes from state governments in response to falling cases, and as the Omicron variant becomes less prevalent. In these recent months, some states have required masks for everyone regardless of vaccination status, required them only for the unvaccinated, or lifted all restrictions.
For most states, indoor mask mandates have either been lifted or will be lifted within the coming weeks, per recent orders. The only exception to this is Hawaii, who has said that they are trying to "determine when the time is right." Data continues to support that masks are effective at stopping the spread of the virus, but all of these states have considered the data on cases and public opinions and believe that they may now be safe without them. This all can change, of course, in a matter of weeks as a resurgence or new variant may always appear.
There is a much larger disparity in the decisions of individual states as it pertains to mask mandates in schools. As it stands, 4 states have issued bans that prevent the making of new mask mandates with one more being added in a few weeks; 5 states are attempting to ban mask mandates but have run into various obstacles; 7 states have had mask requirements in the past that have since been changed, and 11 states as well as Washington D.C. have mask requirements in place. Of those final 12, 7 states are scheduled to drop the restrictions by April. It should be noted that for many states, policies may differ for certain districts if they, in conjunction with their state government of courts, deem it necessary. The debate for school mask mandates has passionate supporters for both sides, especially as the CDC has recommended all students wear masks in school, but in the wake of COVID downturns these states have made their respective decisions.
As it pertains to Salesianum, the school mask mandate in Delaware is scheduled to end on March 31st, but the administration still has an option to keep the mask mandate if they deem it safer and necessary. It is impossible now to say what will happen, but it should be kept in mind that in the following weeks, major developments are possible that may change the issue entirely.