Top Russian General Reportedly Killed in Ukraine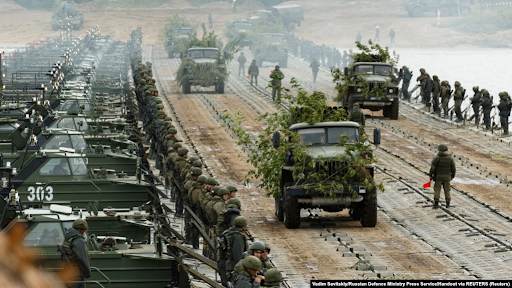 Ukraine's defense ministry claimed that one of Vladimir Putin's top generals has been killed in combat near the city of Kharkiv (March 7th).
As of now, zero details have been reported of Major General Vitaly Gerasimov's death. The short statement was delivered on Monday from the Ukrainian defense ministry. Russian state media has yet to comment on the death of the general.
Many American independent news networks have yet to verify this claim, as has the United States. However, the ministry also stated that multiple other senior Russian army officers were also killed and wounded.
Maj. Gen. Vitaly Gerasimov was identified as the chief of staff and first deputy commander of the 41st Combined Arms Army. Previously, General Gerasimov participated in Russia's military campaign in Syria, Chechen, and Crimea.
This news comes a week after Vladimir Putin confirmed the death of top general Major General Andrei Sukhovetsky. General Sukhovetsky was reportedly killed by a Ukrainian sniper on February 28th, about 1.5km away.
Putin described Sukhovetsky's death as a "great demotivator" whilst addressing the Russian people. Putin appointed General Sukhovetsky deputy commander of the 41st Combined Arms Army of the Central Military District a year prior. He was also involved with Russia's military actions in Syria as well as Crimea.
While the confirmed death of Gen. Sukhovetsky and the alleged death of Gen. Vitaly Gerasimov has served as morale boosters for the Ukrainian people, the Ukrainian people remain in challenging circumstances as the war continues.
In addition, with the purposeful war crimes being committed by Russia, including deliberate bombings of civilian zones, U.S. officials say that about 2,000-4,000 Ukrainian troops have been killed in combat. Needless to say, it is going to take a lot more for Ukraine to stand its ground.